Textwell for Apple Watch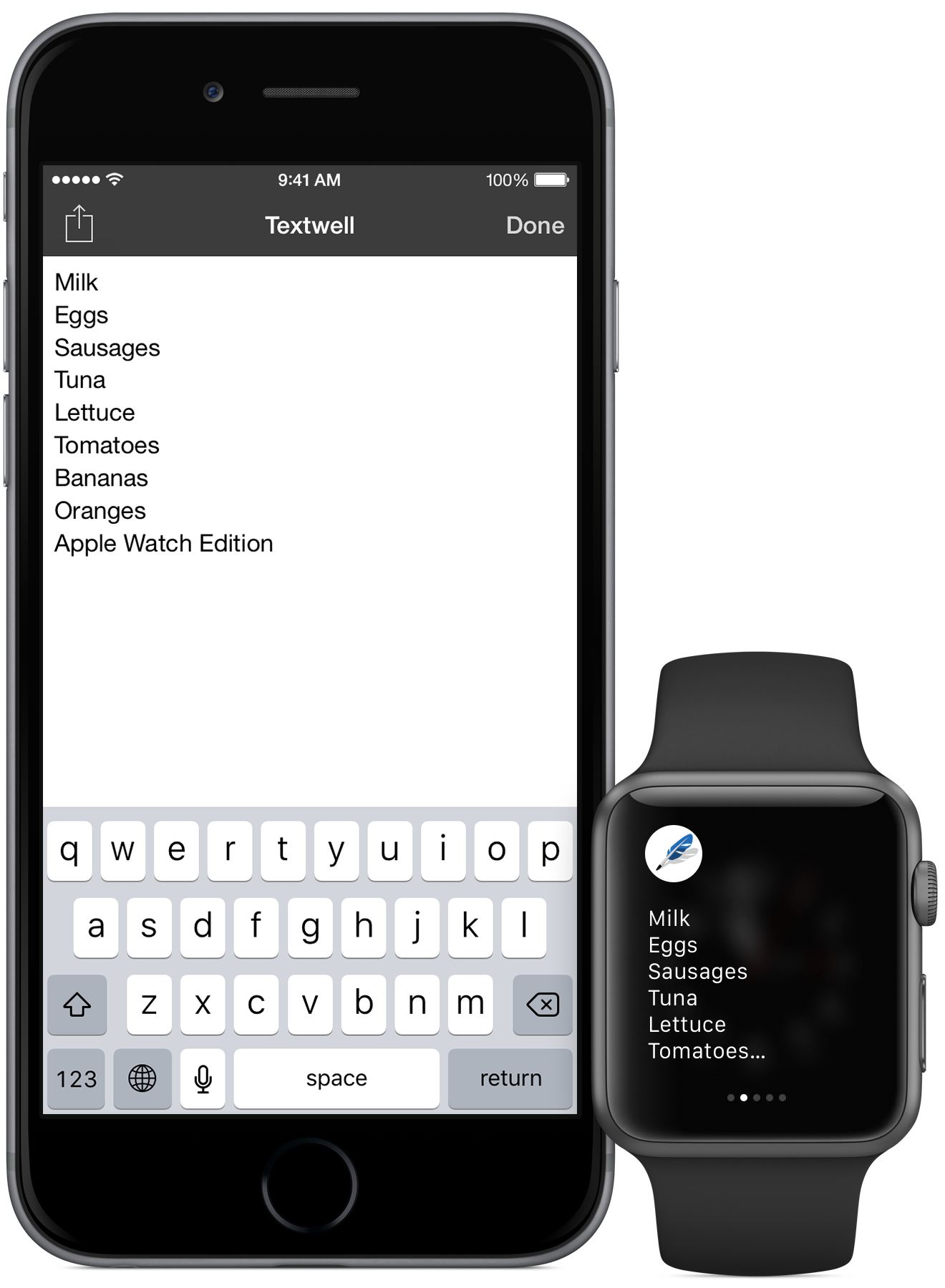 Textwell for iOS supports Apple Watch, as the simplest way to let your watch mirror notes with iPhone. Because Textwell is a single sheet of notes, you don't have to care about finding or choosing from a list for a purpose of just glancing. It's just there.
Glance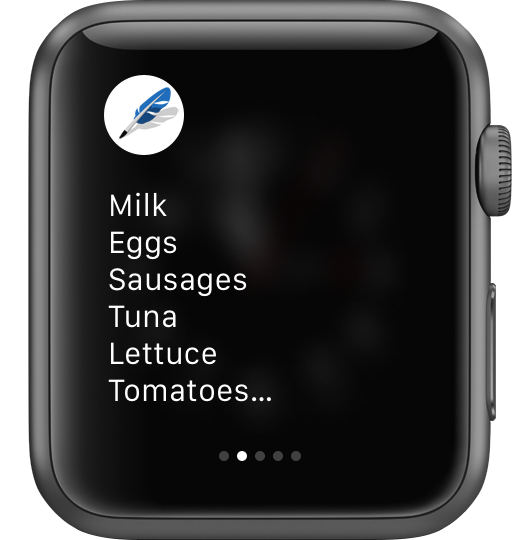 Textwell Glance
The Textwell's Glance screen displays the first some lines of the Textwell's current content on the paired iPhone. It is very useful to write down a grocery list, a recipe note, or a short todos on Textwell with iPhone and easily glance it on your wrist while shopping, cooking, or working on something.
By tapping on the Glance screen, you can switch to the Textwell's watch app.
Watch App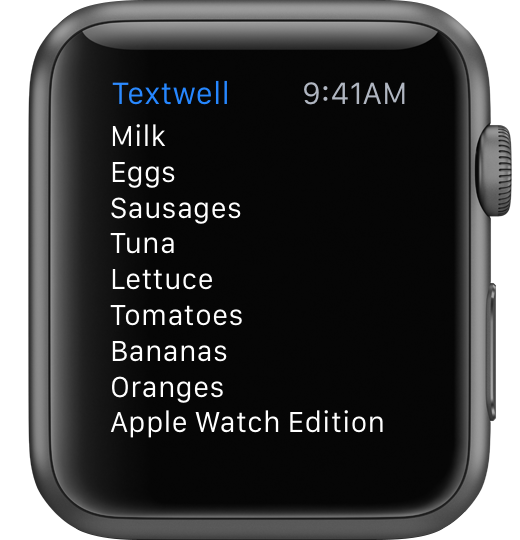 Textwell Watch App
Textwell's watch app can display longer text with scrolling.
Textwell's watch app has a menu screen for some convenient editing features. To open the menu, firmly press the display.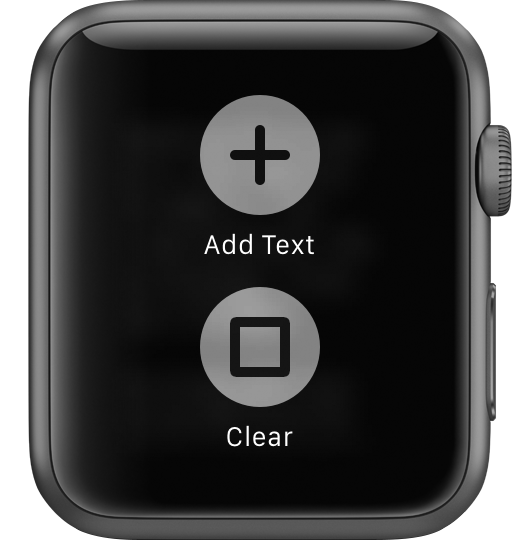 Menu
Add Text
Tap "Add Text" to add some text to Textwell. It shows the phrase list and the dictation button. The phrases are to be set by yourself via Watch app on the iPhone, and you can preset up to 10 phrases for inserting your favorite words quickly.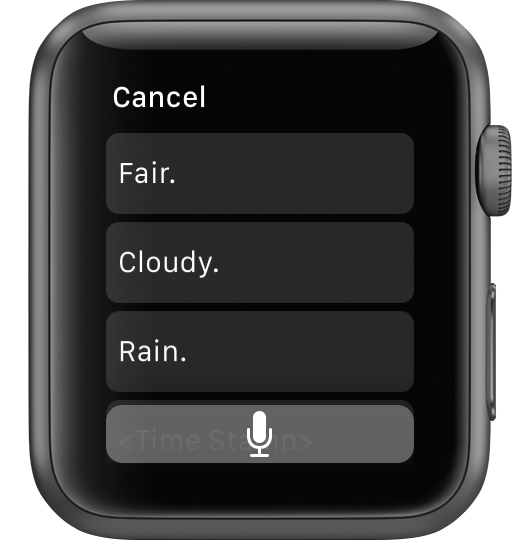 Phrase List
By tapping the dictation button (with mic icon), you can input any phrases by speaking to the watch.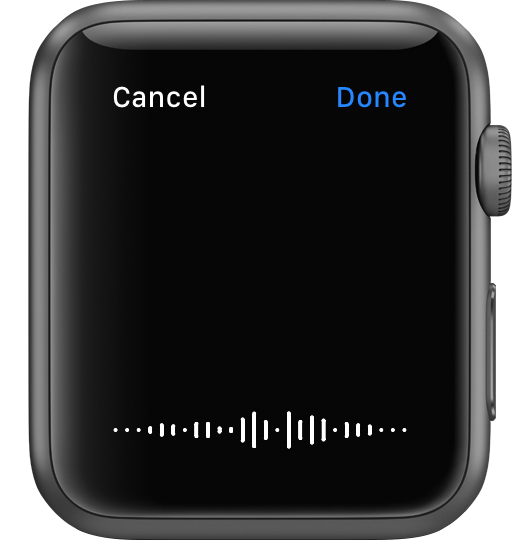 The selected/spoken phrase is going to be inserted on the top or to the bottom of the current content. You can choose which way the text will be inserted via Watch app on the iPhone.
Clear
Tap "Clear" in the menu to delete whole text of the content, so that you can start writing new notes.
Handoff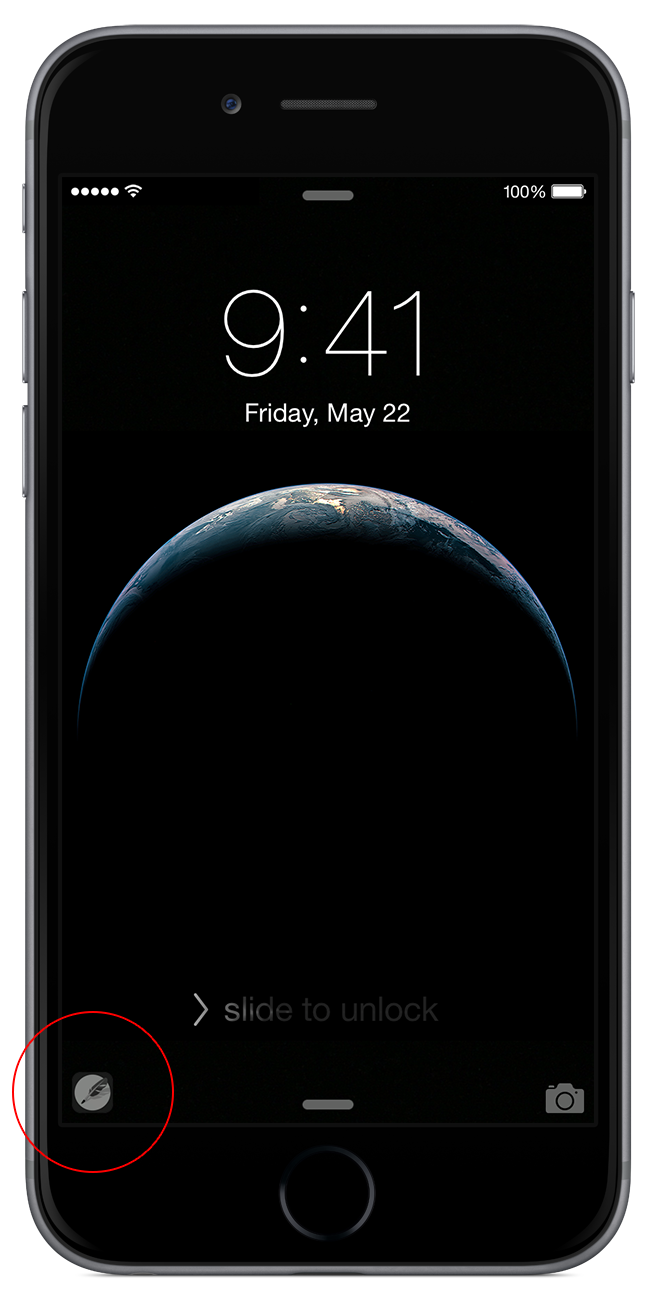 iPhone lock screen for Handoff
From Textwell's Glance or the watch app, you can easily switch to the Textwell on your iPhone by "Handoff."
When you are using Textwell on watch, either Glance or the watch app, just go to the paired iPhone. If the iPhone is locked, the lock screen displays Textwell icon at the bottom left corner. Swipe it up, then it opens Textwell with the text content which mirrors the content on your watch. If the iPhone is awake, Textwell can be opened with the mirrored content by normally choosing from the app-switcher or the home screen.